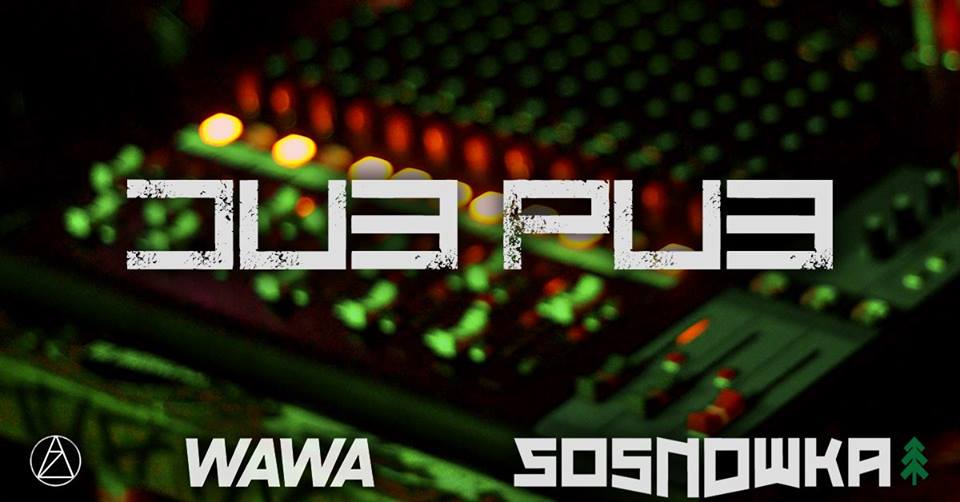 DUB PUB pres: disrupt (Jahtari)
Line-Up
★ Sosnowka Dub
★ WAWA DUBZ
★ disrupt (Jahtari)
Goodies
☆ unique dub style performed live on an octratrack
☆ heavy bass
☆ warm vegan food & cool drinks
☆ foosball & PS2 games
Admission?
★ donation box (for musicians and political efforts)
¯¯¯¯¯¯¯¯¯¯¯¯¯¯¯¯¯¯¯¯¯¯¯¯¯¯¯¯¯¯¯¯¯¯¯¯¯¯¯¯¯¯¯¯¯¯¯¯¯¯¯
Back from the festival season, we have prepared a special DUB PUB #11 for you and invited microchip magician disrupt!
Get ready and hold on to your tamagotchis – this unique combination of digital age goodness and analogue warmth on a bed of heavy bass lines will blow your mind!
disrupt:
With a background in breakcore, weirdo electronic music and a love for video game soundtracks disrupt and a trashy laptop set out on a mission to unite bits and bytes with the goodness of DUB back in 2003.
Starting the Jahtari imprint as an outlet for those humble but fun experiments helped to gain momentum for the sound and DIY approach the label is now known for.
A fair heap of releases followed since 2007: check out https://jahtari.org/artists/disrupt/ to listen to some examples.
Disrupt also produced the cosmic enka LP "Karma No Kusari" by Kiki Hitomi, and the dub poetry epics "Dis Side Ah Town" and "Dog Heart City" by Roger Robinson.
With his highly immersive SciFi adventure album "Omega Station" disrupt is setting out towards a new era of space exploration for the Jahtari label.
Be advised: this event is early but loud! So come right in and fulljoy medical vibrations for body and soul. Hearing protection advised and available at the bar.
Sending out nuff love to each and everyone – all tribes welcome
¯¯¯¯¯¯¯¯¯¯¯¯¯¯¯¯¯¯¯¯¯¯¯¯¯¯¯¯¯¯¯¯¯¯¯¯¯¯¯¯¯¯¯¯¯¯¯¯¯¯¯
– Websites –
☆ https://jahtari.org
☆ https://sosnowkadub.de
☆ https://az-aachen.de/
¯¯¯¯¯¯¯¯¯¯¯¯¯¯¯¯¯¯¯¯¯¯¯¯¯¯¯¯¯¯¯¯¯¯¯¯¯¯¯¯¯¯¯¯¯¯¯¯¯¯¯
No hate – no nazis – no sexism – no homophobia – no racism – no discrimination
1 ♥
Scheduled
Events Kneipe