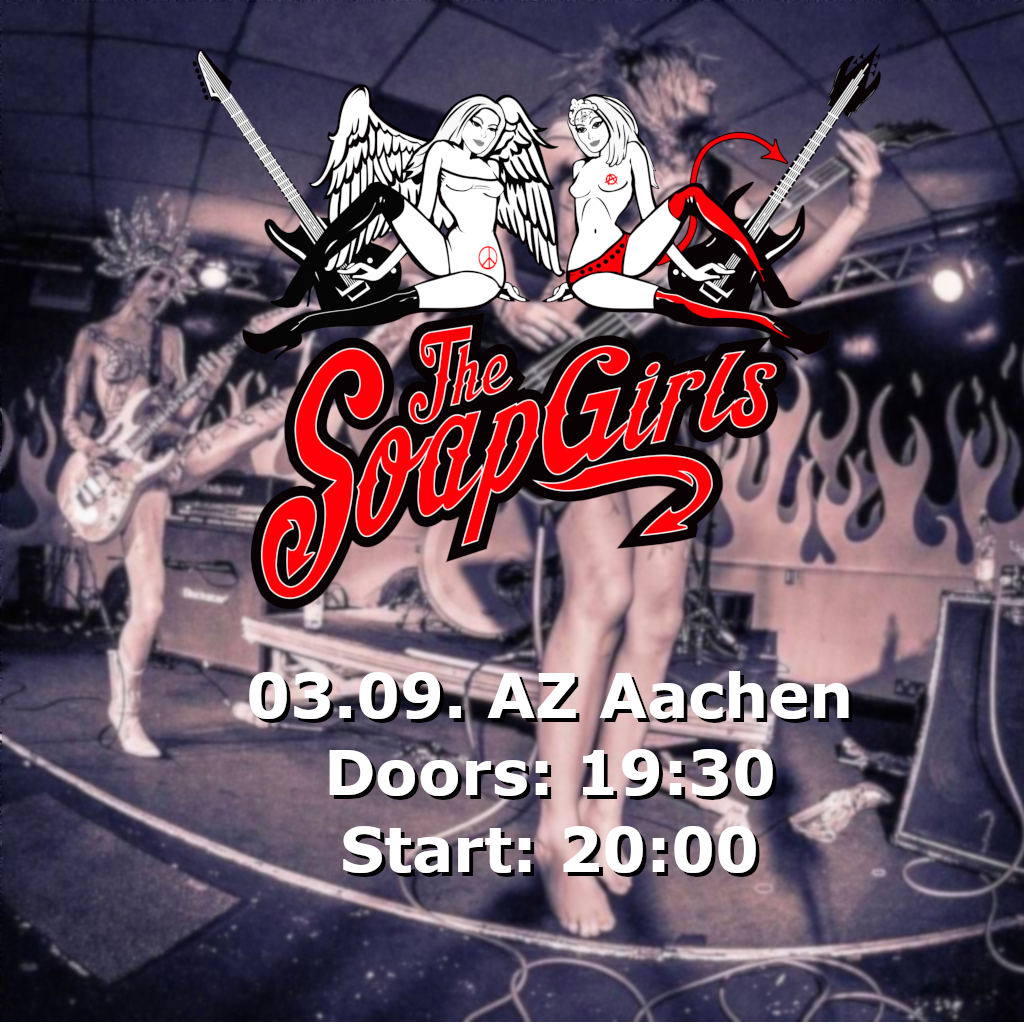 We are proud to welcome The SoapGirls on Sunday 03.09. 19:30 in Aachen for a spontaneous stop from their Love Potion Tour. Get ready for "Unique, Raw, catchy, anarchistic Rock and Roll".
The SoapGirls:
The SoapGirls write outsider anthems with grungy punk pop infused guitars overlaid with harmonic vocals and huge melodious overtones and metal growls that are androgynous, audacious, and straight from the heart. Their music is a brand of storytelling with a strong message behind each track. With their DIY attitude and unbridled work ethic they have been named as a band to watch out for by music critics around the globe.
The SoapGirls, French born sisters from Cape Town, are often described as the world's hardest working duo even during lockdown they never stopped performing over 400 live streams with varied theme nights and dark humor. Armed with unforgettable melodies and catchy choruses, The SoapGirls energy, rawness, and authenticity live, has earned them a deserved formidable reputation. Touring continuously since 2015 these fearless French born sisters Millie and Mie, have an impressive ever growing global dedicated base of followers known as the 'The SoapSuds'.
Website: https://thesoapgirls.com/
Facebook: http://www.facebook.com/thesoapgirls
Instagram: http://www.instagram.com/the.soapgirls
Twitter: https://www.twitter.com/the_soapgirls
Youtube: http://www.youtube.com/thesoapgirlsofficial
Spotify: https://open.spotify.com/artist/1OLHfdAPzzmWwnOVSX67km
Scheduled
Konzerte