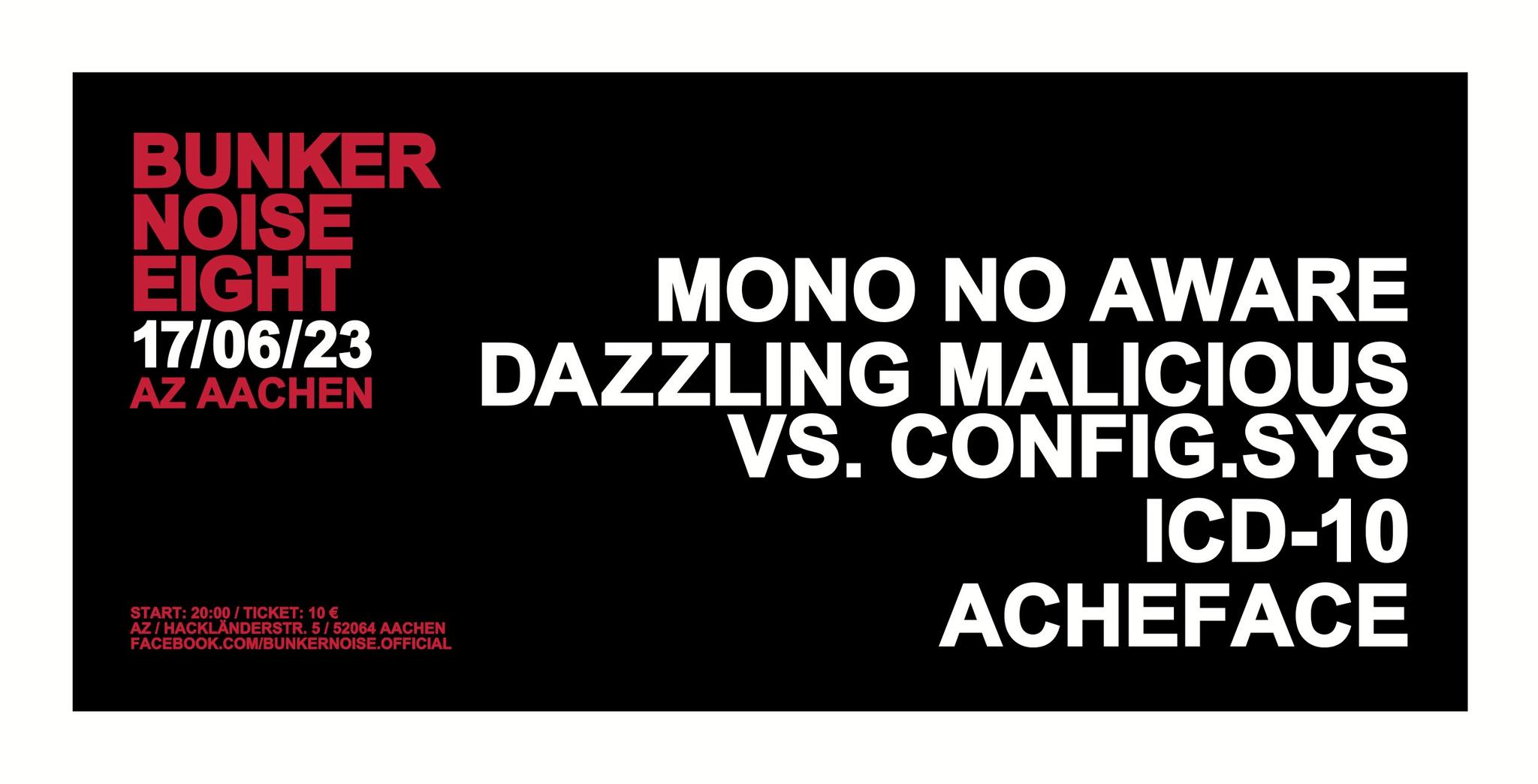 I'm thrilled to announce that BUNKER NOISE is going to strike back on Saturday, 17th June 2023 with MONO NO AWARE, DAZZLING MALICIOUS VS. CONFIG.SYS, ICD-10 and ACHEFACE. Get ready for a massive night of rhythm'n'noise, industrial techno and modular rhythmic industrial at BUNKER NOISE EIGHT!
Venue of the BUNKER NOISE EIGHT is the legendary MASCHINENFEST location AZ Aachen – an old Luftschutzbunker nearby trainstation Aachen.
Tickets for 10 Euro are available at the entrance. Thanks for spreading the news !
BUNKER NOISE EIGHT
SAT 17/06/23 AZ AACHEN
MONO NO AWARE
DAZZLING MALICIOUS VS. CONFIG.SYS
ICD-10
ACHEFACE