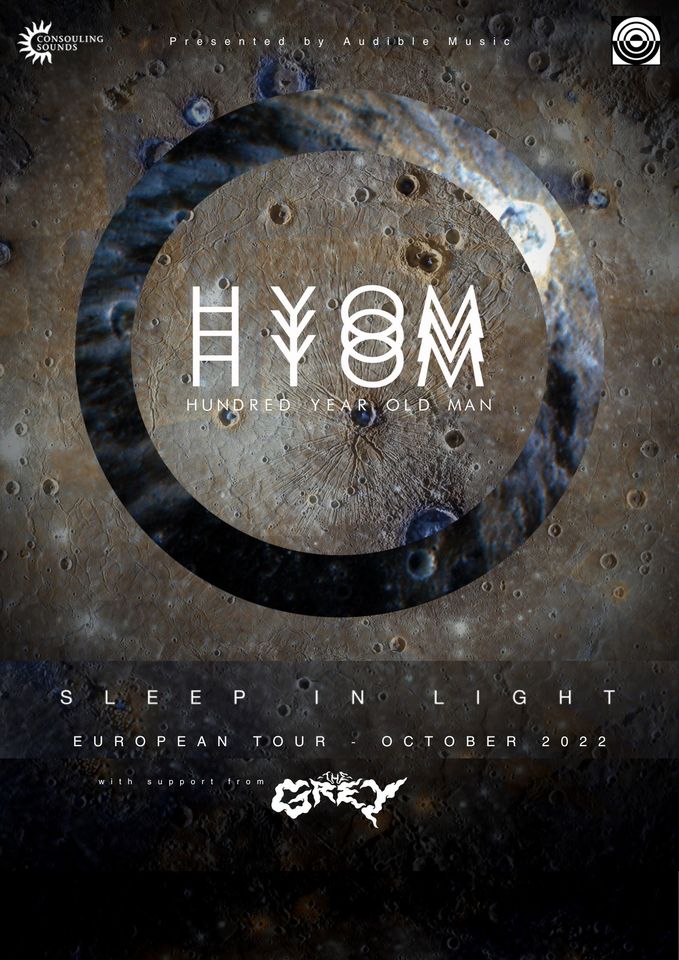 Hundred Year Old Man (UK) + The Grey (UK)
HUNDRED YEAR OLD MAN are a post-metal six piece band based in Leeds, UK. HYOM combine hard hitting sludge riffs with a post-hardcore intensity and beautifully textured atmospheric qualities. The band's lengthy songs ebb and flow, combining multiple screaming vocals, crushing riffs and ambient and electronic elements including synths and samples, weaving a narrative through their songs. HYOM are known for their energetic, intense and visceral live performances, using dynamic lighting, smoke and often playing in near pitch black to immerse themselves and audience alike.
THE GREY is an instrumental three piece from Cambridge, who mix elements of hard rock, doom, and melody.
Since releasing their 2017 debut, they have had the pleasure of sharing the stage with such heavyweights as Will Haven, Palm Reader, Conjurer, Tuskar, Blind Monarch, Abigail Williams, and Hawklords.
SONNTAG, 23. OKTOBER 2022 VON 19:00 BIS 22:30
Scheduled
AZ Allgemein