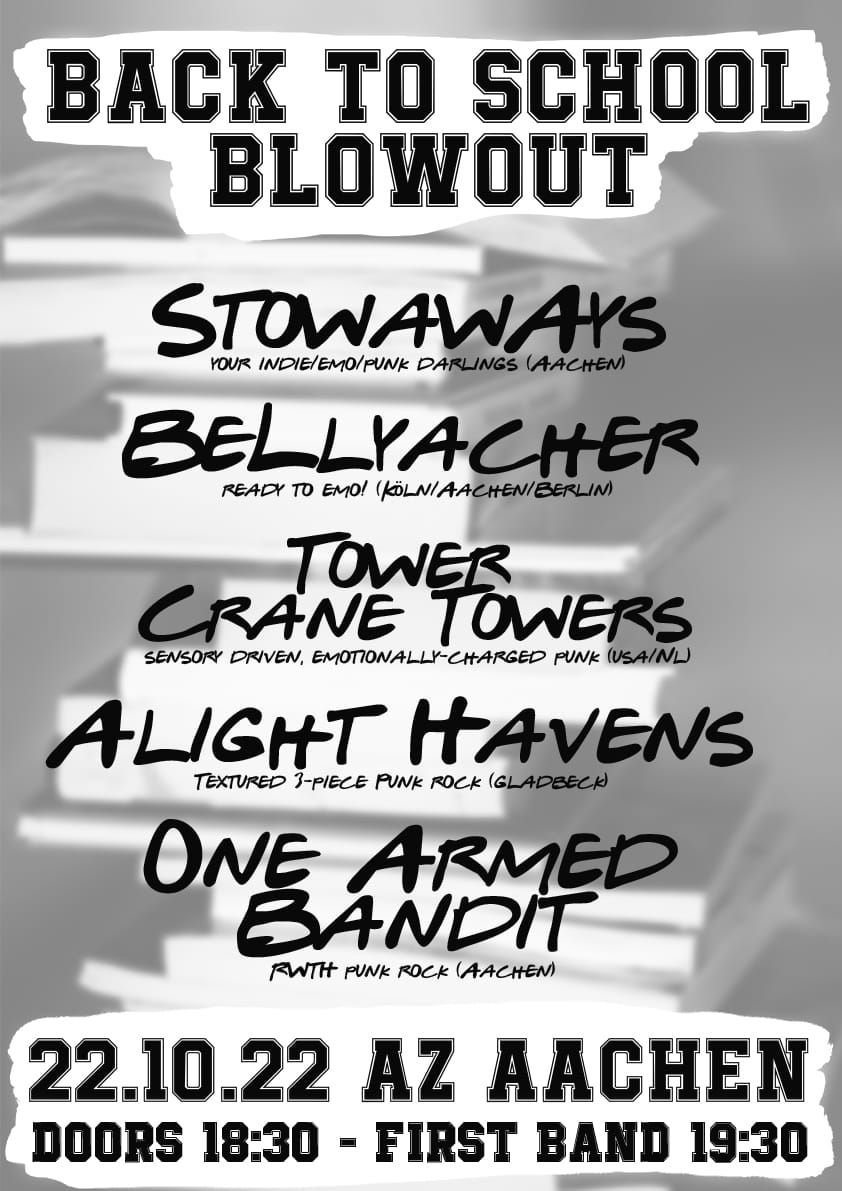 An evening of international indie, punk, and emo for students, teachers, dropouts, slackers and working stiffs.
Featuring:
Stowaways – Your indie/emo/punk darlings (Aachen):
https://linktr.ee/everythingstowaways
Bellyacher – Ready to Emo! (Cologne/Aachen/Berlin):
https://linktr.ee/Bellyacherband
Tower Crane Towers – Sensory driven, emotionally-charged punk (USA/NL):
https://towercranetowers.bandcamp.com/
Alight Havens – Textured 3-piece punk rock (Gladbeck):
https://linktr.ee/alighthavens
One Armed Bandit – RWTH punk rock (Aachen):
https://open.spotify.com/artist/5zIMg6ZAnKQvHOkYr6bu74…
Doors: 18:30 — Music: 19:30
No place for racism, xenophobia, sexism, homophobia, transphobia, ableism or facism.
Scheduled
Konzerte